The Overage Profitability Formula
How To Start Profiting In Real Estate Through Tax Sale And Mortgage Overages
Enroll in Course
Learn step by step how to create a 6 figure a year business while working less than 30 hours per week. The strategy to accomplish this will be tax sale and mortgage foreclosure overages. A strategy that is recession proof and actually helps people by recovering money that rightfully belongs to them.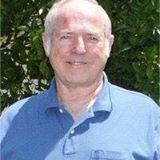 "I highly recommend this course. I've completed it and almost 10 other overage courses and multi-day workshops and the information shared within is the best of all the online courses I have purchased. I received my moneys worth in the first half of the content! Nick's personal experiences/lessons are woven into the content and the video demonstrations are detailed and complete. The content is sufficient enough to begin and profit in any chosen area if the principles are applied."
- Dan Nicholson, Vietnam Veteran

"I just received 4 checks totaling almost 100k from other deals. I attached the four recent checks to validate my comment. Keep up the good work...I had 2 others pay out for a combined 15k (my cut) prior to these ones. I work a full time job but am about to resign, putting in approx 20-30 hours per week." - Jay R.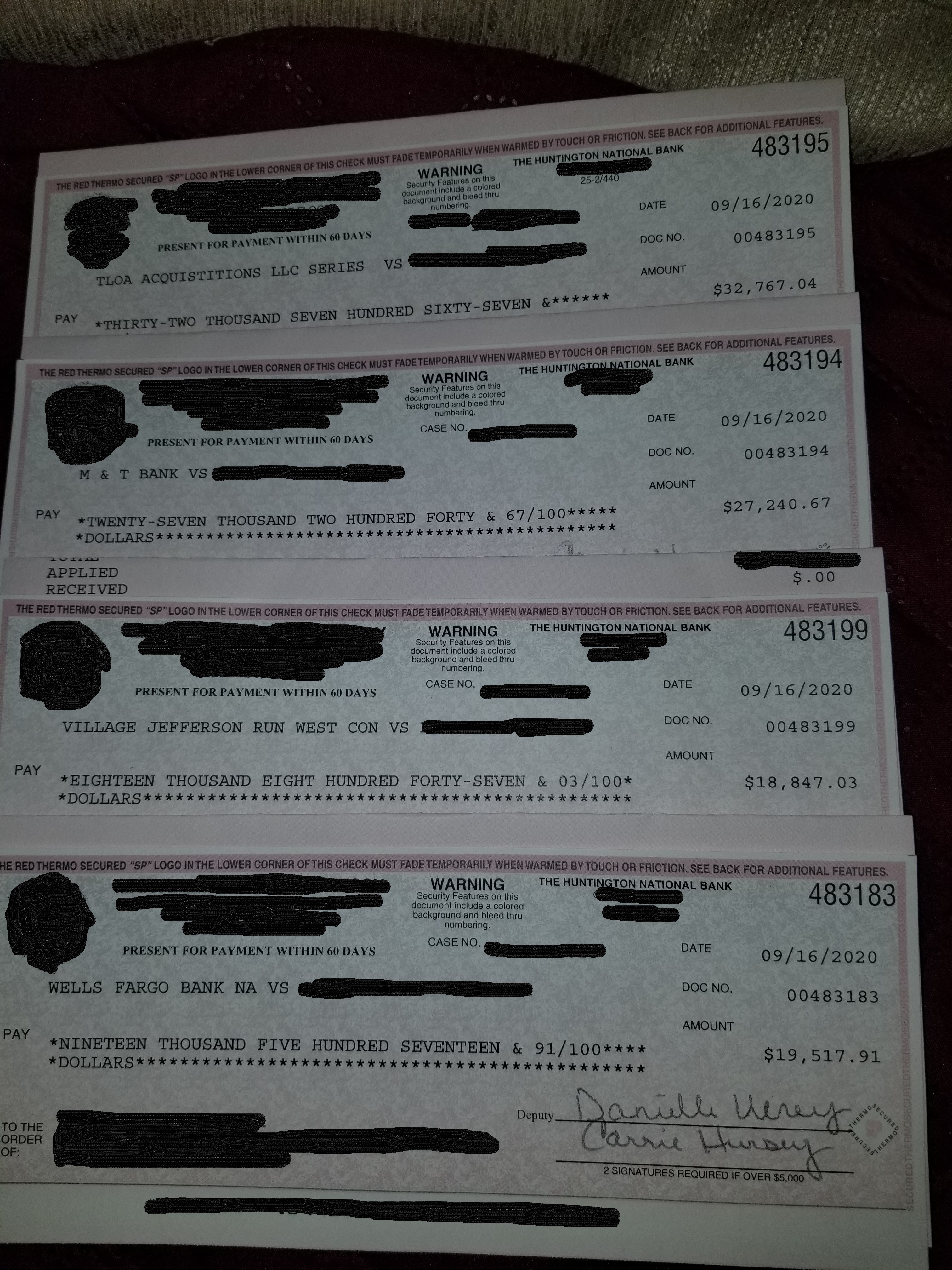 "In February of 2019 my job as a plumber came to an end. I was 50 years old and figured I had 15-20 more years of working life before retirement. So, I started to look for a new career. Real estate was the answer I arrived at. While researching foreclosure surpluses, I came across Nick Fullmer's name in a forum on Bigger Pockets. So I Googled his name and started watching his YouTube videos.
[On] November 4, 2019. I dove into the course. In January of 2020, I started to focus on one market. I began by building a lead list as Nick teaches in the course. And I started calling people on my list the first part of February 2020 using the scripts Nick provides in the course. I sent out my first 2 contracts to be signed in February of 2020, using forms that Nick provides in the course, and some forms specific to my market.
My first case was filed by my lawyer on March 3, 2020 and paid out about 7 weeks later. The overage total was $30,293.62. I received 20%, and after lawyer fees my check was $5,808.72. Happy? Oh, yeah! My second case was filed March 23 and paid out after about 3 weeks on April 14. The overage amount was $39,182.22. I received 15%, and my net was $5,377.34 after lawyer fees.Since the checks have started coming in, I've deposited over $11,000 in the span of a few weeks. I'll gladly take that. I've never made chunks of money like this in my life. And, if you are used to an hourly wage, you will have to adjust your mindset to fewer, much chunkier pay days.My third case was filed 4/24/2020 and the judge approved the request on 5/5/20. The check hasn't been sent yet. The overage was $10,089.94, and I'll get 50%. I'll net around $4000 after lawyer fees.
I'm currently doing this part-time as I take care of my newborn grandson during the day. Seeing the results I've had part-time makes me eager for the results I hope to get when I can devote full-time to this business. Nick's course gave me the foundation I needed to get started.Be prepared to work. And if you work using the training from Nick's course, you can see results.Maybe you're looking for a complete career change like me. Nick gives you the tools to do that. Maybe you're just looking to add some extra chunks of income on the side. You can do that too. And you can take control of your schedule. Trust me, that's priceless.
- Wes Fahlenkamp

"First off I would like to say although I'm glad I came across XXX's course.. your course is super packed with info .. it's amazing! There's so much I didn't know, so thank u for being so transparent!
- Samellia T.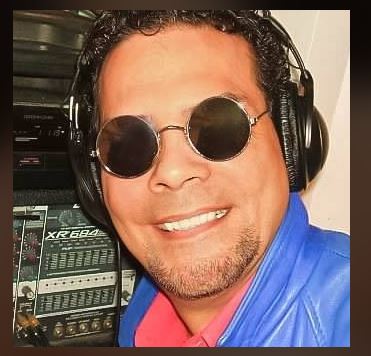 "I am halfway through the course and it is one of the best laid out programs I have encountered. With a clear path to generating income in several ways."
- John A.

I was introduced to tax lien overages by a friend in 2018 and was blown away that it was a thing. I got super stoked by it and started researching on YouTube. I thought it was such a great concept to add to my tool belt... I remember the feeling when someone called me and told me I had money with the state that I needed to claim. I was like, "Come again."
I started watching Nick on Youtube and it felt like he was an old friend and he cared - I felt like I could trust him. He was not flashy and flaunting his riches. He is so humble and genuine. That's when I knew I could trust him and wanted to work with him. He truly is interested in assisting students in creating generational wealth and not just lining his pockets. I took the class and it was more than I expected. It was very detailed and provided many advanced strategies. It was worth EVERY penny!!!
-Danielle Winfield-Wimberly
I have invested in many of ecourses in my life and rarely have I seen someone as invested in helping others as Nick Fullmer. By frequently updating content, multiple financing options as low as $200 a month (an option I took) & created guides for every state as well as joint venture. I recommend Overages Syndicate to anyone who's willing to put in the work & learn a skill that can pay a great return.
- Jasmine Townes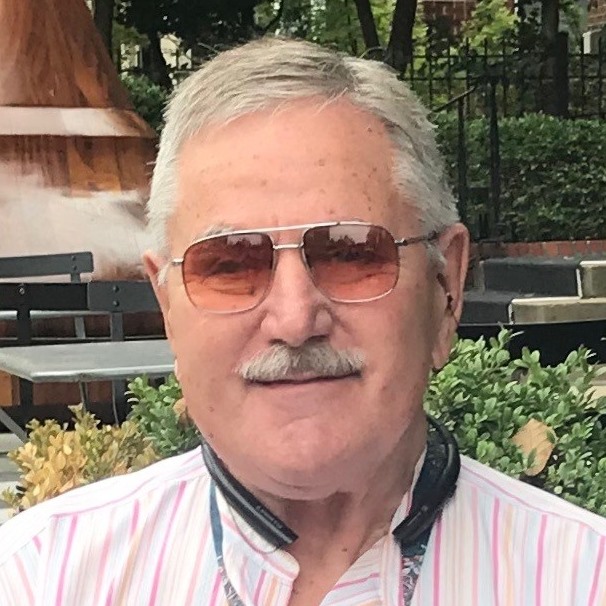 "This course is the best by far--You need to put in the work and effort to succeed as in any business. I had paid for two other so called courses and they did not hold a candle stick compared to Nick's course. I have to really thank Nick for all the continued work he puts into his course material and adding to it continually. :)"
-Barry Logan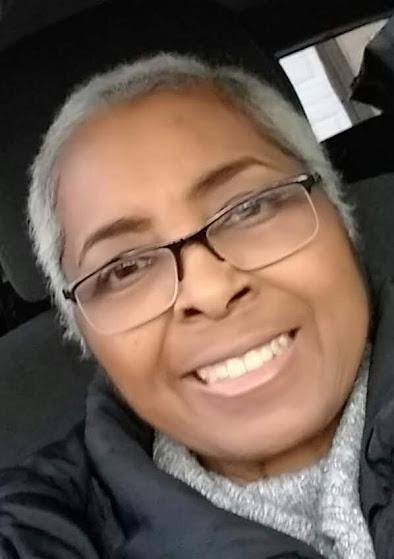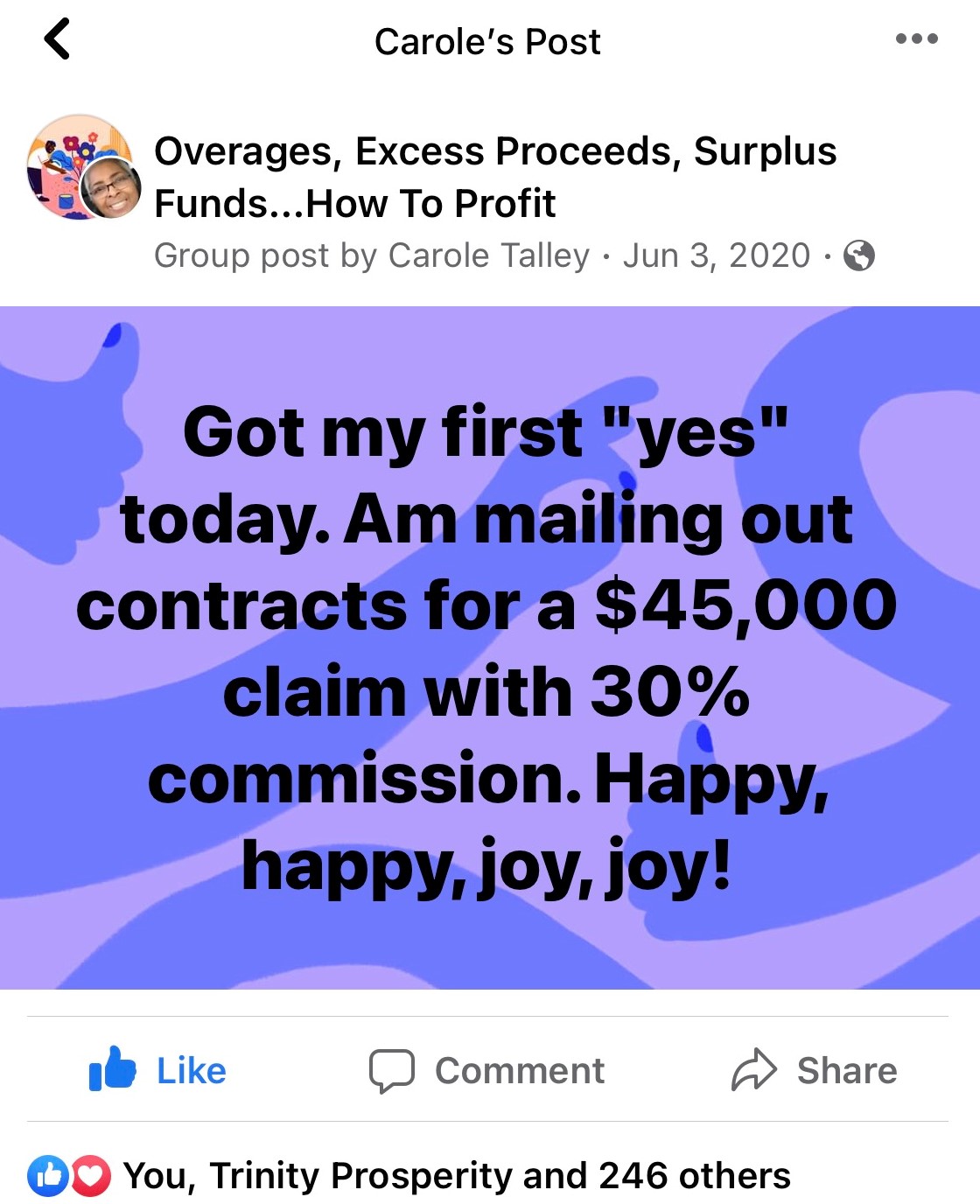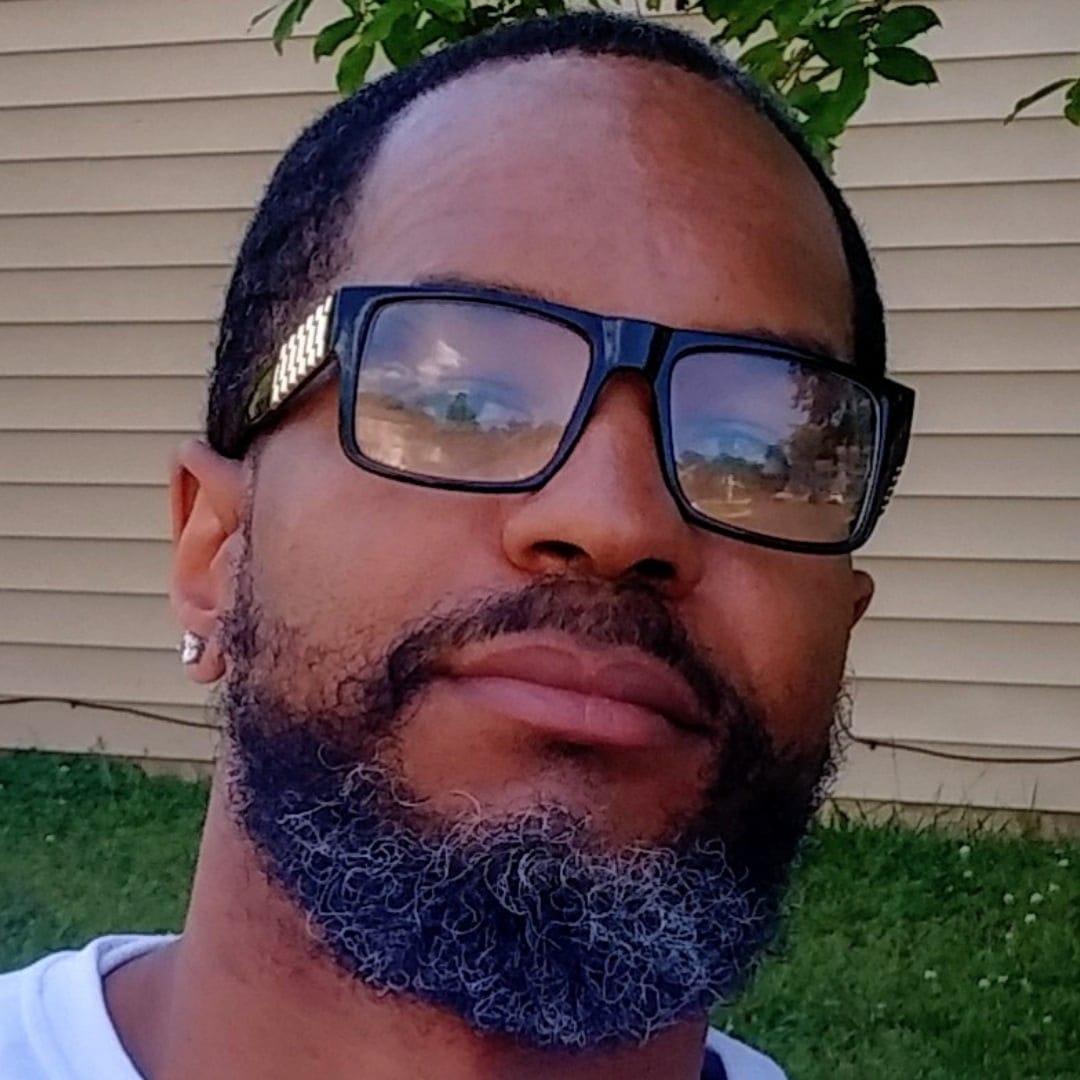 "I want to be very honest with everyone who is on the fence on buying a tax overage course or for those of you who have purchased every course out there. Nick Fullmer's course by far in my opinion is the best material you will need to succeed in the business. What I like about Nick is he is straight to the point and doesn't BS you. Look no further and follow everything he says and you will make money. Remember if you fail it's not the material you can blame you can only blame the person you look in the mirror everyday which is yourself."
- Bj Massey, profited over $13,000 on one of his 1st deals.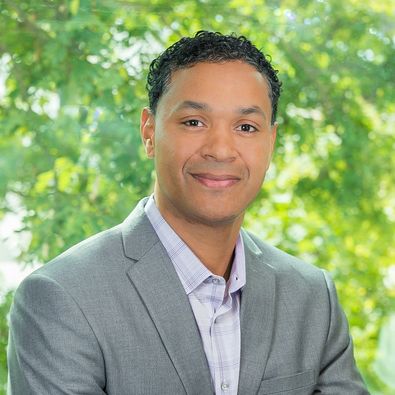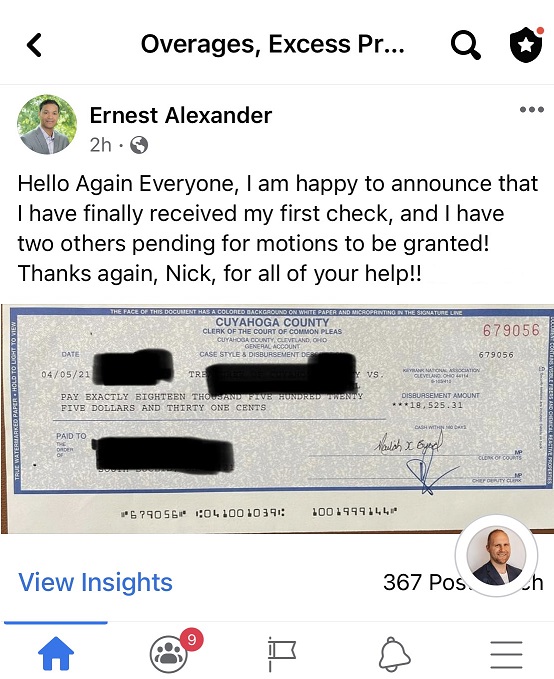 "Ok. I am going to post my 2 cents about Nick and why I picked him. I am also a past prison guard (like Nick) for 27 years and have served from the bottom to the top in corrections (now retired). Me and my wife have also had numerous businesses before, during, and after our time in prison. I have see a lot of bullshit in both the prison and the private sectors in my time. I have little patience for scams.
After all the due diligence, I believed Nick had both the integrity and the knowledge to give me the tools for success in this business venture. Which has proven to be true.
Nick put his life out there. His successes his failures and his tax return. Nick showed me his integrity. I could not find this transparency any where else in the surplus overage business. But to be honest, I thought he was a below average salesman-slow to speech and boring. However, his success was real and not hyperbole. He just put it all out there. Also note, I have no personal relationship with Nick and have never even talked to him.
I am in month 7, I have 3 cases paid, 23 cases filed and will do well over 6 figures my first year."

- Mitchell Monteiro, Retired Corrections Officer
Your Instructor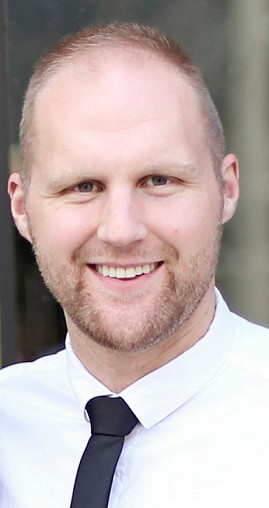 In 2015 I first learned about overages. I had made money in real estate before through strategies such as wholesaling, but was looking for something more.
I took a leap of faith and purchased a course for $1500 on a credit card because I did not have the money.
Fast forward to today and I have been involved in close to 100 different overage deals and counting, across several different states. I've been able to create a six figure business while working less than 30 hours a week.
Now I share my knowledge, experience, and strategies with you so you may develop a new stream of income and ultimately achieve a new level of freedom you desire.
My goal with this course is to help you in your journey to achieve results faster.
To your success!
Nick
Frequently Asked Questions
When does the course start and finish?
The course starts now and never ends! It is a completely self-paced online course - you decide when you start and when you finish. The course will also be updated with new and relevant information.
How long do I have access to the course?
How does lifetime access sound? After enrolling, you have unlimited access to this course for as long as you like - across any and all devices you own.
Do You Have Any Guarantees?
We offer a 30 day money back ACTION BASED guarantee. What does this mean? It means you actually have to apply what you learn and take action. If you find and contact 50 leads and can't get 1 contract out of those 50, within the next 30 days, we'll issue a refund. However, you must prove that you actually generated 50 leads and actually made an effort to contact those 50 leads. Success comes from doing the work. If you're just here to consume the content and then ask for a refund, without doing any work, please don't buy the course, it's not for you.
Who Is This Course For?
-Anyone looking to profit from real estate, but who don't have a ton of money to buy or fix up property. -Wholesalers who are looking for a less competitive and recession proof niche. -Current real estate investors who are looking to add an additional profit center to their existing real estate business. -People looking for a work from home opportunity. -Someone who wants to supplement their income or quit their day job. -Anybody who wants to build a 6 figure a year business while working less than 30 hours per week.
What Support Is Provided?
There are multiple ways to ask questions and get answers to include: -Question and Answer chat box under each video module. -Facebook Group -Email Support
Questions about the course? Email: [email protected] or Call/Text April @ 801-602-1054 (text preferred)
Need funds to purchase the course? You can buy using Paypal credit with 6 months of 0 Interest or we have financing available at: www.overagesyndicate.com/aid